Details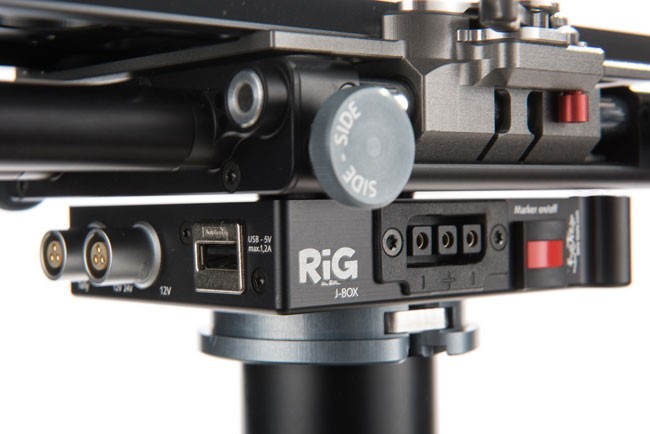 Camera Mounting Platform (Stage)
Lightweight but strong and solid. Stands for vibrationless tracking shots.
Self-locking " QuickLok™ " dovetail-clamping with safety mechanism.
Fore/aft and side-to-side fine-adjustment on both sides.
Standard 15 mm accessory rods.
Junction Box
D-Tab/Lemo/BNC connectors for power, tally ,HD-SDI (customized wiring available).
USB power outlet for tablets (teleprompter)
A built-in red line laser allows easy adjustment for the RIG-post upper to lower base.
The laser marking line on the floor is also very useful for the "Focuspuller".
Tilt Plate (Optional)
The tiltplate is designed to alter perspective by 20° either way
while the post remains vertical when panning.
Fits also on PRO-GPI and MK-V system.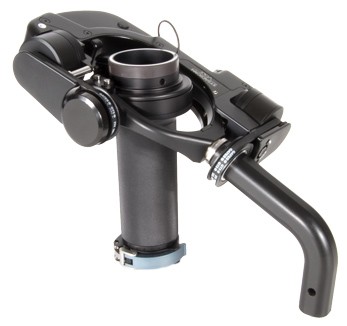 Gimbal
Frictionless self-centring gimbal with integral handgrip
and no-tools adjustment. Stainless-steel aircraft bearings. Upgradable with Tiffen Steadicam® Volt™
Post dia 1.86" (50 mm)
The 2x telescopic post can be quickly extended from 19" (50 cm) to 33" (85 cm).
The 3x telescopic post can be quickly extended from 25" (65 cm) to 53" (135 cm).
Permits lens hights from floor to ceiling.
Specially designed in-post wiring for HD-SDI, power, and other functions, customized
wiring on request. Safety post clamps. No-tools handling.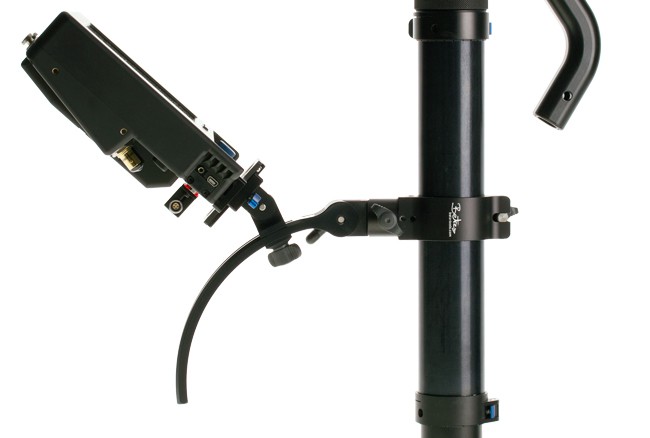 Monitor "Quick Turn Bracket"
Any type of monitor fits with the Steadicam® system.
Ted Churchill or Transvideo bracket allows quick positioning
of monitor and easy switch from high to low mode.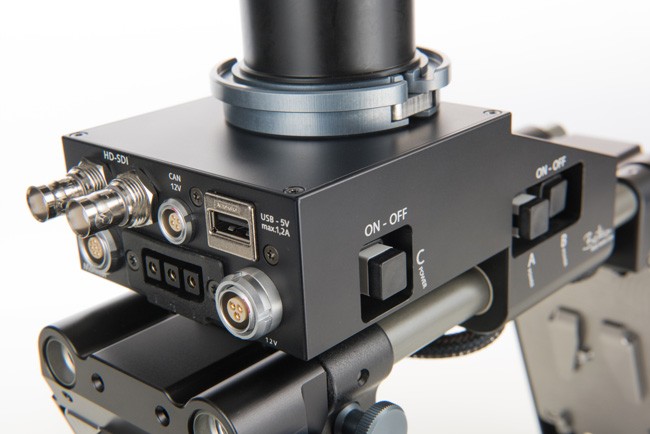 RIG HD lower base with Motorized fine-adjustment
for dynamic balance or for quick change of camera tilt angle.
12V/24V power switch allows a wide range of applications
between 1 up to 3 batteries. Various battery systems V-mount, PAG, Anton Bauer
are optional. The base features power and HD-SDI video outlets
are Lemo, D-Tab, USB connectors. 90° battery adaptor allows to operate a wide range
of front heavy 3D and HD cameras.
Steadicam Cables
We deliver all standard cables and also customised cables on request.